Hispanics keep moving right, led by evangelicals. September poll conducted by Heart & Mind Strategies commissioned by My Faith Votes and the National Hispanic Christian Leadership ConferencePress Release: JDA Worldwide for My Faith Votes and the NHCLC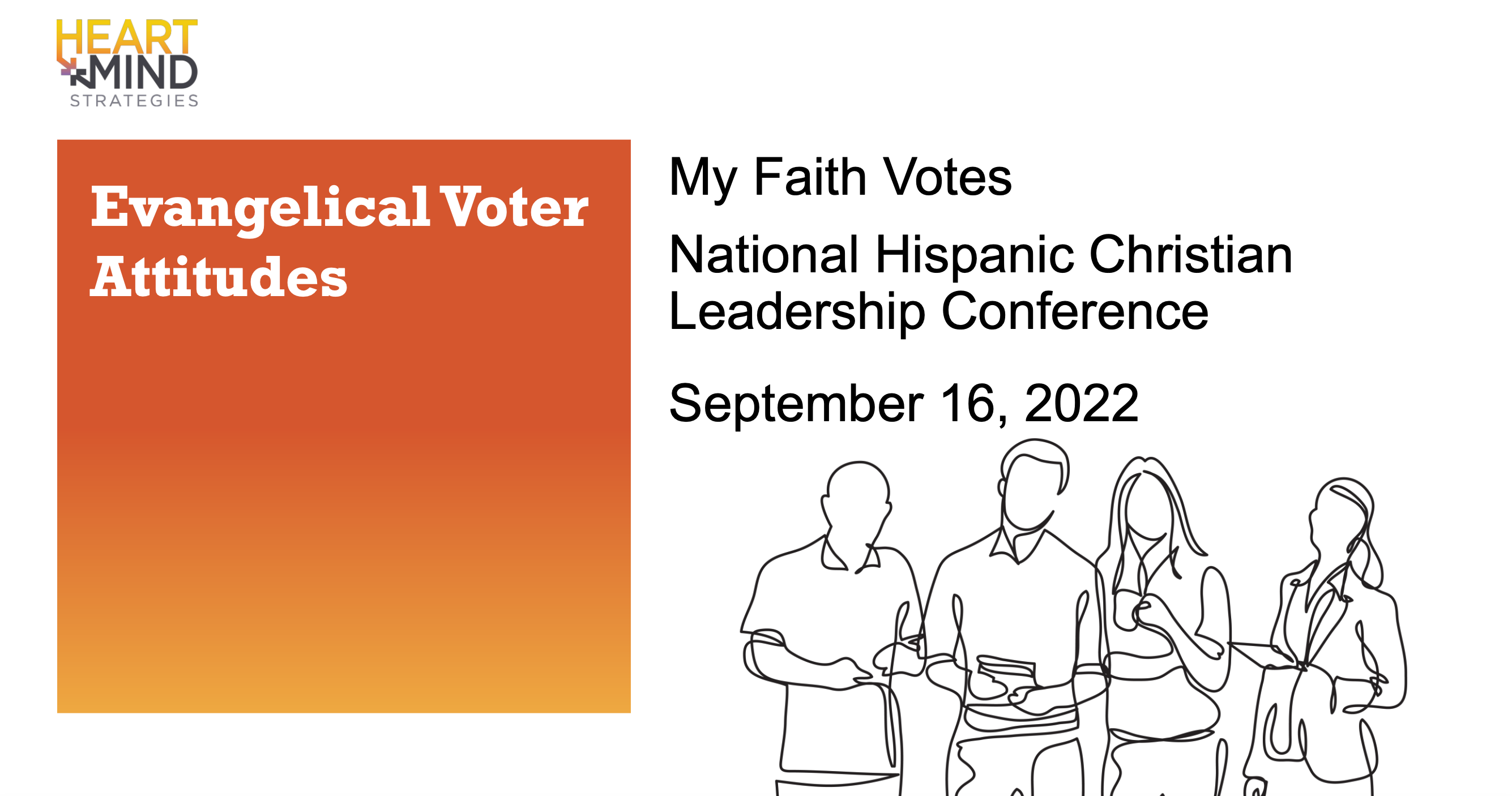 Heart and Mind Strategies
DALLAS — A new poll surveying Hispanic evangelicals revealed a renewed commitment to pro-life policies and little to no tolerance for candidates supporting late-term abortion sanctions.

My Faith Votes, one of the largest organizations in America focused exclusively on the role of faith in our elections, commissioned this survey. "We know our constituents and our communities, but we always want to be data-driven," said Jason Yates, CEO of My Faith Votes. "The survey reveals clearly that the faith vote in America is not only as strong as ever, but it is growing, and it is diversifying."

The national survey of 1,000 evangelical Christians and 500 Hispanic evangelical registered voters unveiled little-to-no tolerance for candidates supporting late-term abortion. The findings affirm other surveys demonstrating national support for policies that limit abortion across the political spectrum, with very few evangelical Hispanic voters willing to support candidates advocating for third-trimester abortion provisions (17%).

The number of all evangelicals in support of some restrictions on abortion is almost identical to that of Hispanic evangelicals (67% and 66%, respectively).
The difference is that the survey revealed Hispanic evangelicals have been more willing to vote for Democrats in the past (43%) than their non-Hispanic evangelical co-religionists (33%).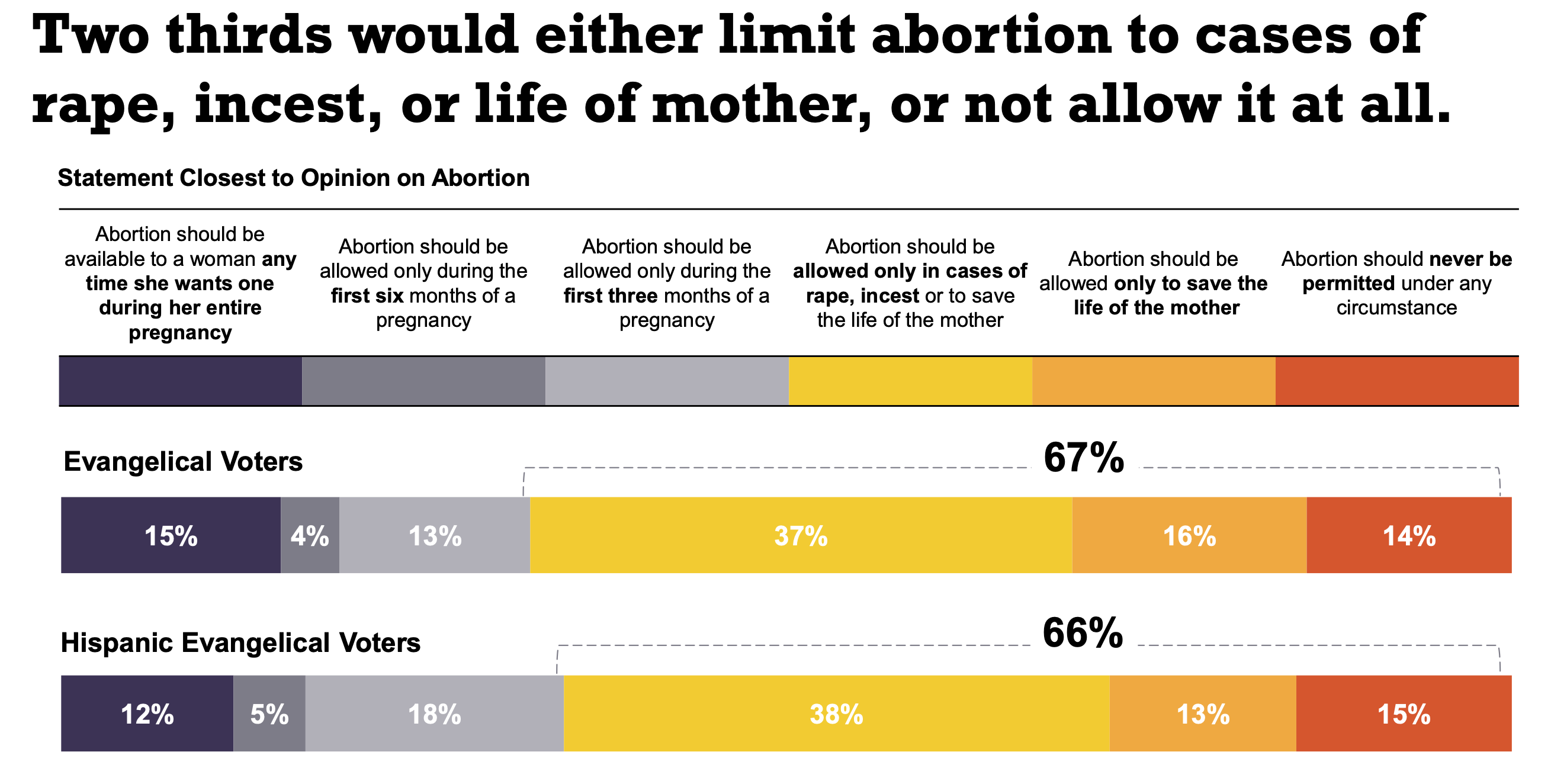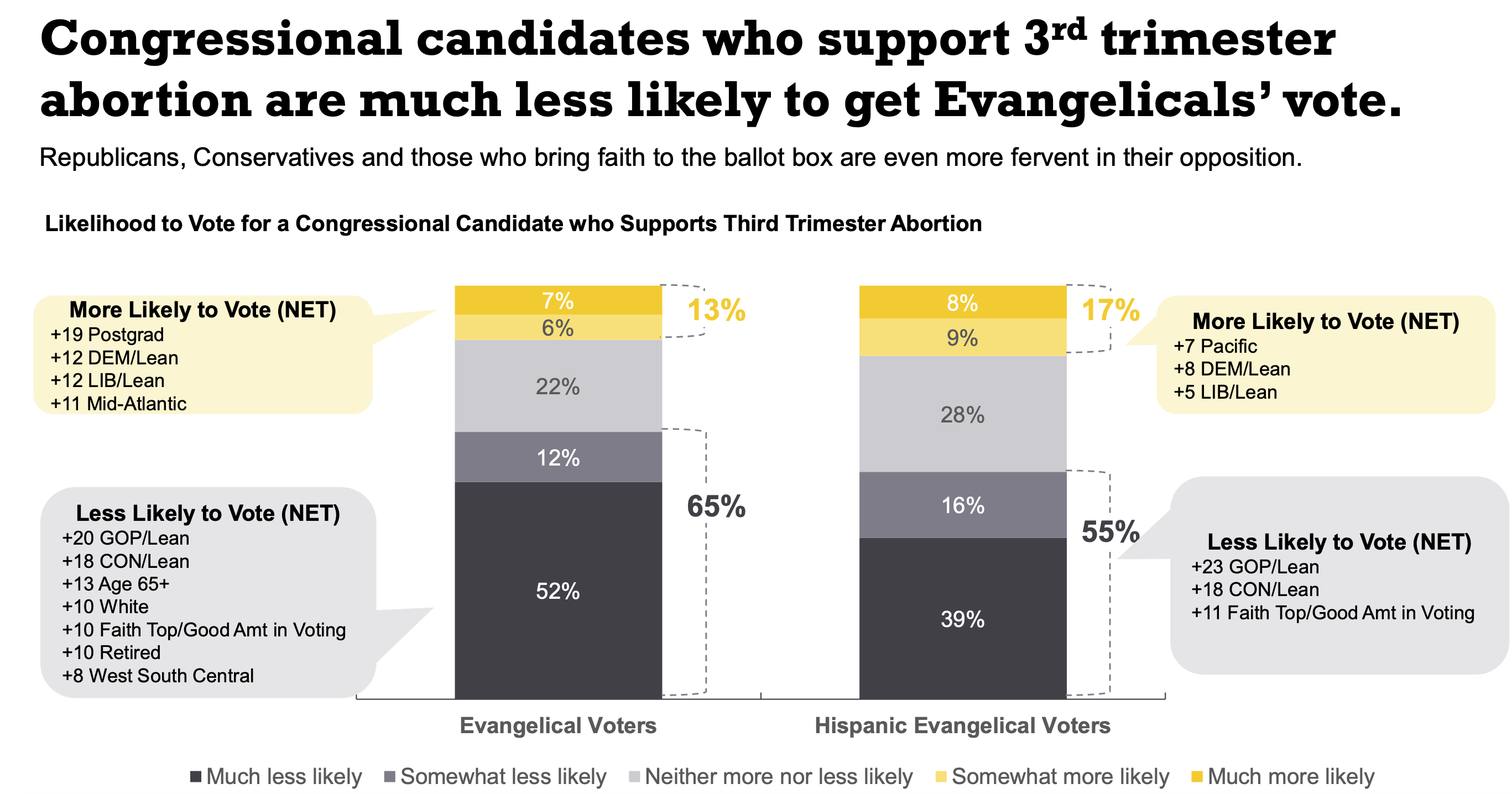 "The results of the poll are clear: a Democratic Party which supports late-term abortion – at any time, under any circumstance – is a Democratic Party choosing white, elite liberals over Latinos," said Rev. Samuel Rodriguez, NHCLC President. "It is the equivalent of putting a sign on the Party's door that says, 'no Latinos allowed."
In addition to questions about party loyalty and voting trends, the broader survey explored various topics relevant to the midterm elections at local and national levels.
The survey found an overall lack of support for President Biden running for a second term, revealing 70% of evangelical voters do not believe Biden should run for reelection. Even among self-identified Democrat evangelicals, fewer than half think Biden should run for office again. In a hypothetical 2024 Democrat Presidential primary, only 36% of Self-Identified evangelical Hispanic Democrats in the survey supported President Biden when matched up against Vice President Harris (27%), Bernie Sanders (20%) and Gavin Newsom (18%).
The majority of Hispanic evangelicals disapprove of Biden's handling of the economy (66%) and the Southern Border (62%). This includes a majority disapproving of his "catch and release" approach to immigration (56%).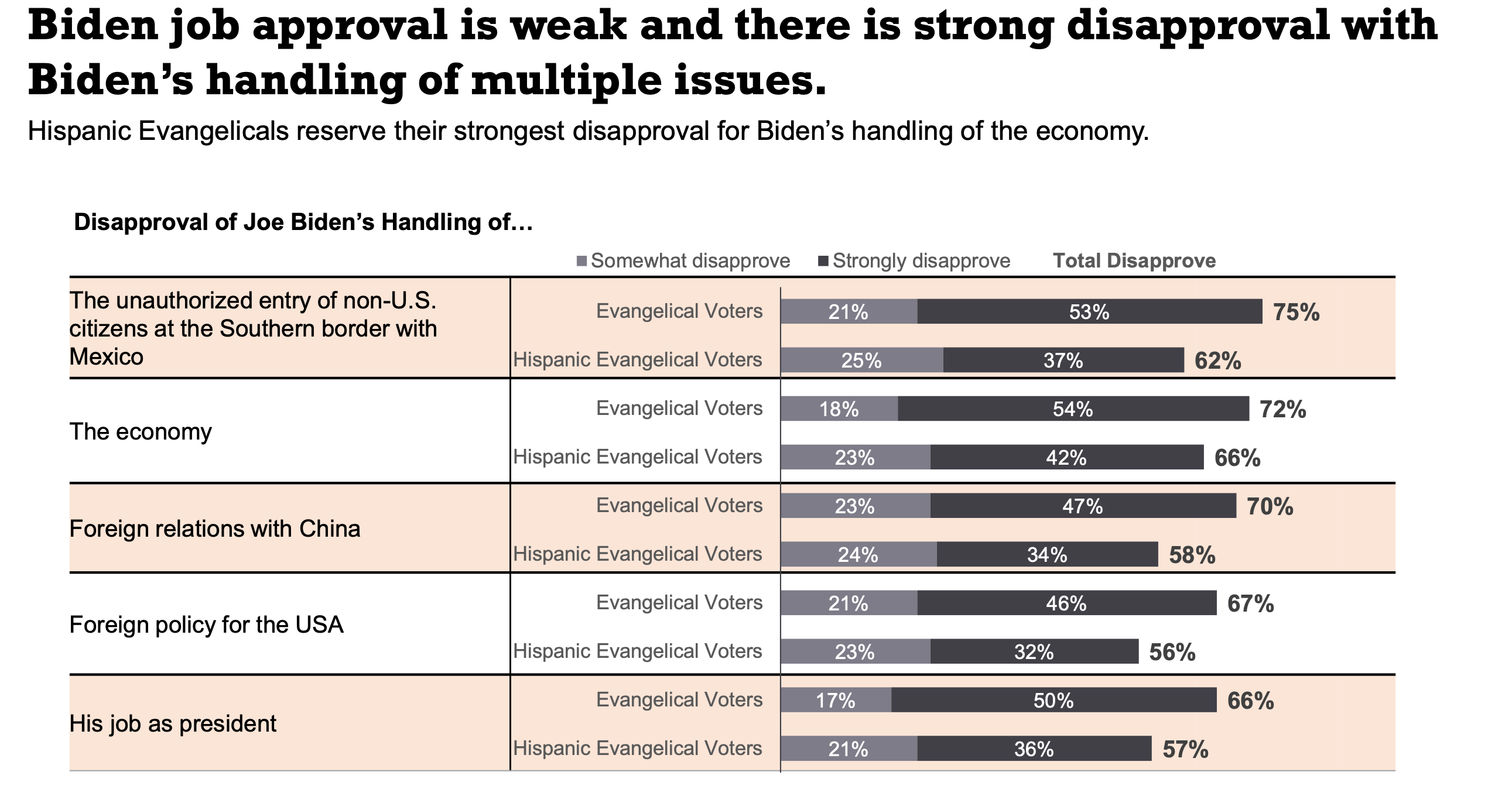 "We say to our Hispanic brothers and sisters: we look forward to learning from you and to working with you to ensure that your voice is heard and your Hispanic Faith Votes too. If this survey is any indication, when the U.S. has a Hispanic president or vice president, that person may very well be an evangelical," added Yates.
The "Evangelical Voter Attitudes" poll was conducted by an online, nationally representative survey of 1,000 self-identified evangelical and born-again Christians who are registered voters, with an oversample of 500 Hispanic evangelical registered voters— a group that has significantly impacted the outcomes of recent elections. The results presented by My Faith Votes and the National Hispanic Christian Leadership Conference illuminate data that could profoundly impact upcoming elections.
More information from the survey will be released throughout the next month.
Direct media inquiries to press@jdaworldwide.com.
—

This online survey was conducted August 23 to September 6, 2022 among a national sample of 1,002 self-identified evangelic registered voters and 503 self-identified Hispanic evangelical registered voters. Respondents for this survey were selected from panel groups. There were respondent quotas for age, race, sex, education, and geography using the Census Bureau's American Community Survey to reflect the demographic composition of the United States. The margin of error for a probability sample of 1,000 is plus or minus 3.1 percentage points, and for a sample of 500, plus or minus 4.3 percentage points.