JERUSALEM

 — 

Against the backdrop of the severe economic crisis caused by the coronavirus pandemic, Israel's Ministry of Social Affairs and the International Fellowship of Christians and Jews (The Fellowship) have set up emergency funds in 140 municipalities across the country. The funds will help local welfare departments provide immediate assistance to families and elderly individuals in financial distress due to coronavirus restrictions. The financial assistance covers a variety of needs including food, medicine, essential appliances, clothing, and basic furniture.

The emergency funds total $1.74 million, enough to grant each individual up to $580 and each family up to $1,160. Ministry employees will determine the amount dispensed in each case. Nearly $1.45 million was provided by the Ministry of Social Affairs while The Fellowship, which will help assist the authorities in carrying out operations, raised $290,000 in donations for the initiative.
The funds were set up shortly after social affairs reported an alarming increase of 68% in the number of requests for financial assistance throughout Israel. In addition, a recent survey conducted by the Geocartography Institute on behalf of The Fellowship indicated the magnitude of the economic hardship felt by large portions of the public. According to the survey, 21% of respondents said that their household income has depreciated by at least half. Approximately 40% said that they had difficulty paying for routine expenses such as food, bills, and rent.
Israel's Minister of Social Affairs, Itzik Shmuli, said: "The coronavirus crisis has made the plight of the vulnerable populations in Israel even greater. The budget that we and The Fellowship have provided for local authorities will enable a quick and effective response to the immediate economic hardships of these populations without having to go through bureaucratic hurdles."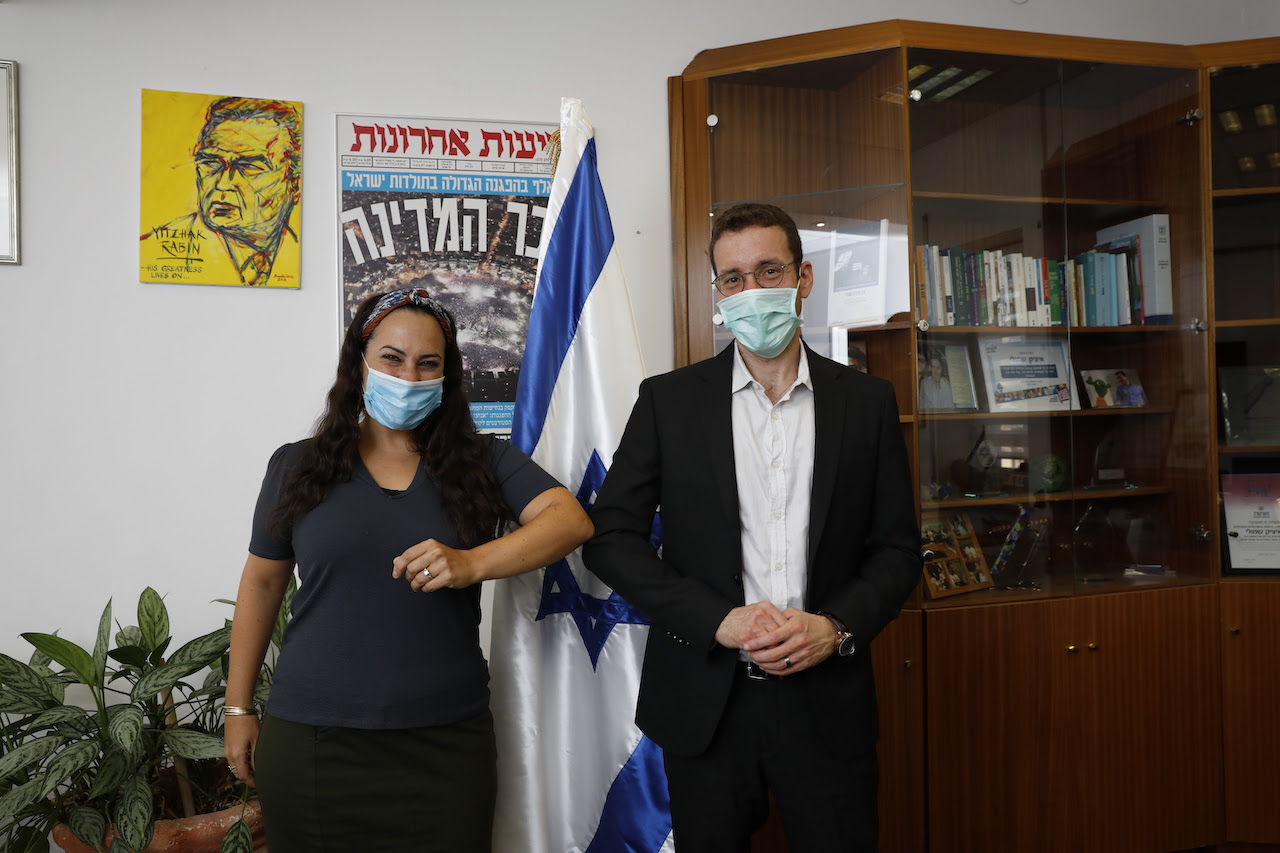 Yael Eckstein, President and CEO of The Fellowship, said: "When coronavirus broke out, it was clear that we were dealing with a crisis we were unfamiliar with. We immediately responded by providing food for tens of thousands of elderly people and purchased life-saving equipment for hospitals. The health crisis has somewhat abated, but the economic emergency is still at its peak. Now our main task, in coordination with the Ministry of Social Affairs and municipalities, is to help families and elderly people who are financially impacted by the coronavirus restrictions. We thank Minister Shmuli and the staff at the ministry for their tremendous cooperation as well as the social sensitivity they have shown during this difficult time towards the most vulnerable populations."
The International Fellowship of Christians and Jews (The Fellowship) was founded in 1983 to promote better understanding and cooperation between Christians and Jews and build broad support for Israel. Today it is one of the leading forces helping Israel and Jews in need worldwide — and is the largest channel of Christian support for Israel. Founded by Rabbi Yechiel Eckstein, The Fellowship now raises more than $120 million per year, mostly from Christians, to assist Israel and the Jewish people. Since its founding, The Fellowship has raised more than $1.8 billion for this work. The organization has offices in Jerusalem, Chicago, Toronto and Seoul. For more information, visit www.ifcj.org.

Yael Eckstein is the President and CEO of the International Fellowship of Christians and Jews. In this role, Eckstein oversees all ministry programs and serves as the organization's international spokesperson. She can be heard on The Fellowship's daily radio program airing on 1,500 stations worldwide. Before her present duties, Yael served as global executive vice president, senior vice president, and director of program development and ministry outreach. Based in Jerusalem, Yael is a published writer, leading international advocate for persecuted religious minorities, and a respected social services professional. As President and CEO of The Fellowship, she also holds the rare distinction of being a woman leading one of America's largest religious not-for-profit organizations.

Website | www.IFCJ.org   Facebook | The International Fellowship of Christians and Jews

Twitter | @TheFellowship   Instagram | @TheFellowship